Lifting the digital footprint of your process
Every business process consists of a series of steps to deliver a business outcome. Optimizing these processes means delivering the best possible performance. Expert process mining results in a comprehensive, data-based depiction of all the activities taking place within your current processes. This facilitates the identification of areas where optimization will have the greatest impact.
Process mining tools interpret process data and then present results in a visual format that makes it easier to discover and improve any flows that are not optimized for maximum performance. Once all adjustments to the process flows have been implemented, process mining then enables precise monitoring as well as indicating potential automation opportunities.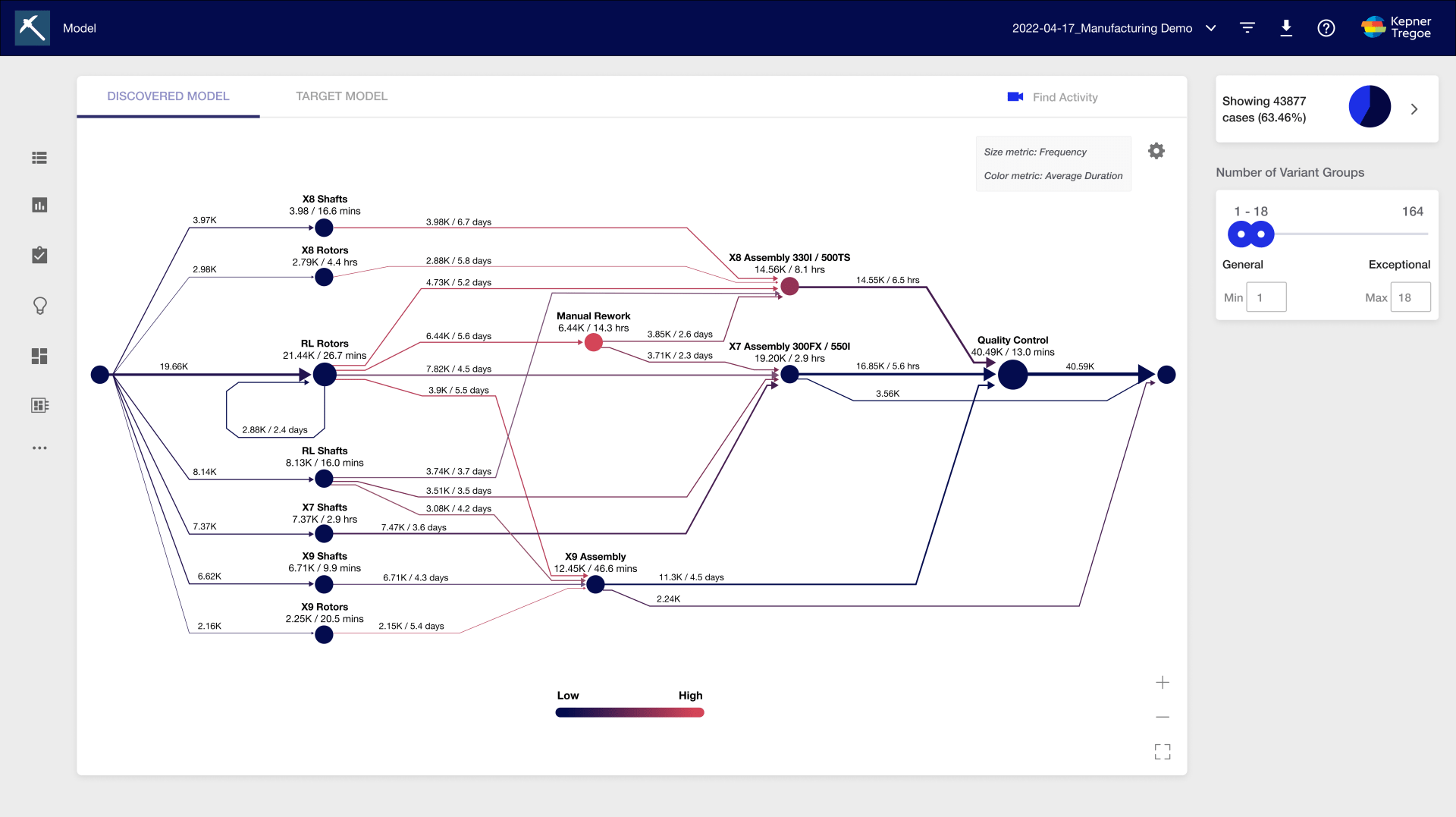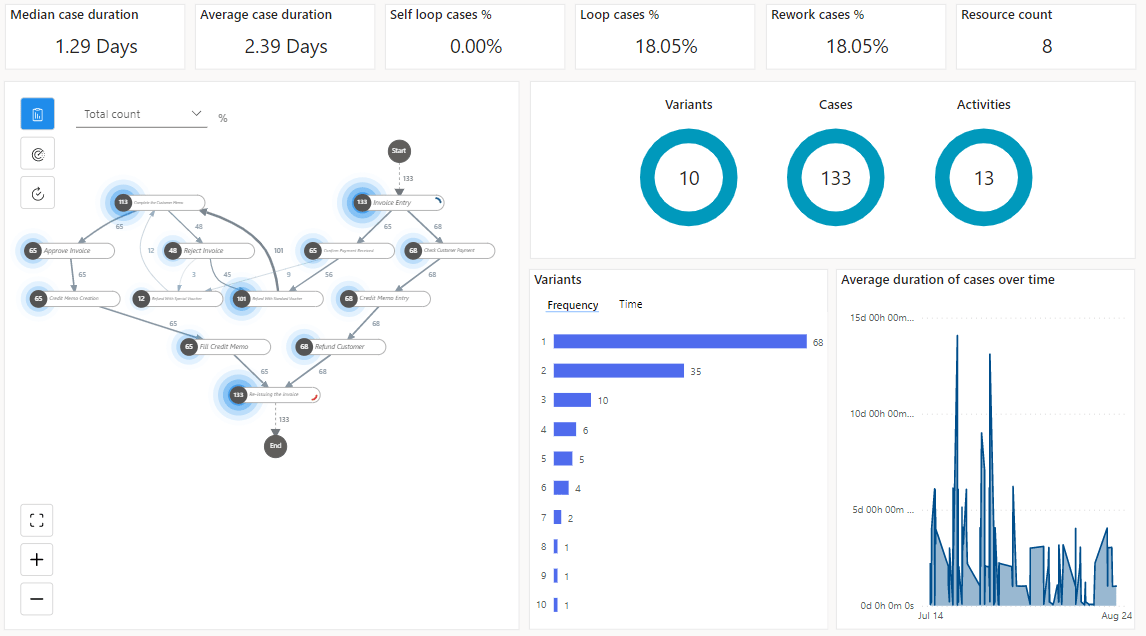 Our Approach
Process Mining is a 4-step approach that starts with a clear definition of the project, followed by the extraction and preparation of the relevant process data, the modelling of the data, and ultimately the optimization of the process, based on what has been discovered. Once a process mining project has been completed, the insights gained are then used to develop an improvement plan. Ultimately, Process Mining can also provide dashboards and reporting features that will keep track of analyzed data and help visualize relevant inputs for KPI evaluations.
Download Process Mining Brochure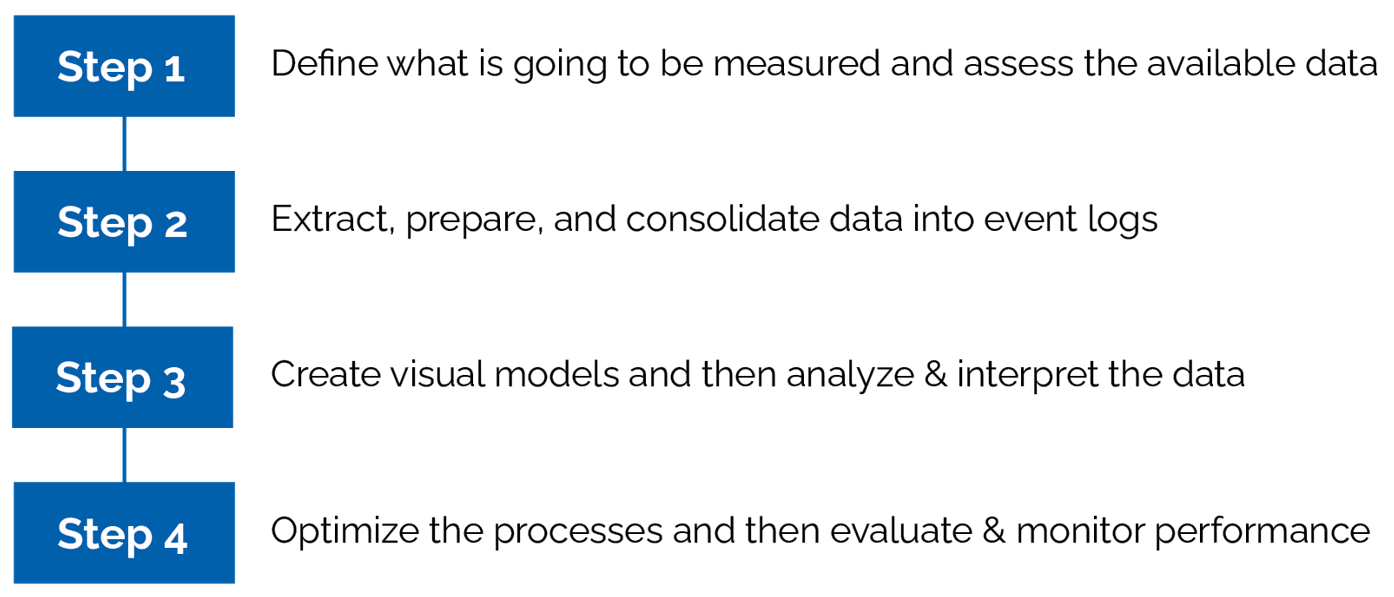 Key Benefits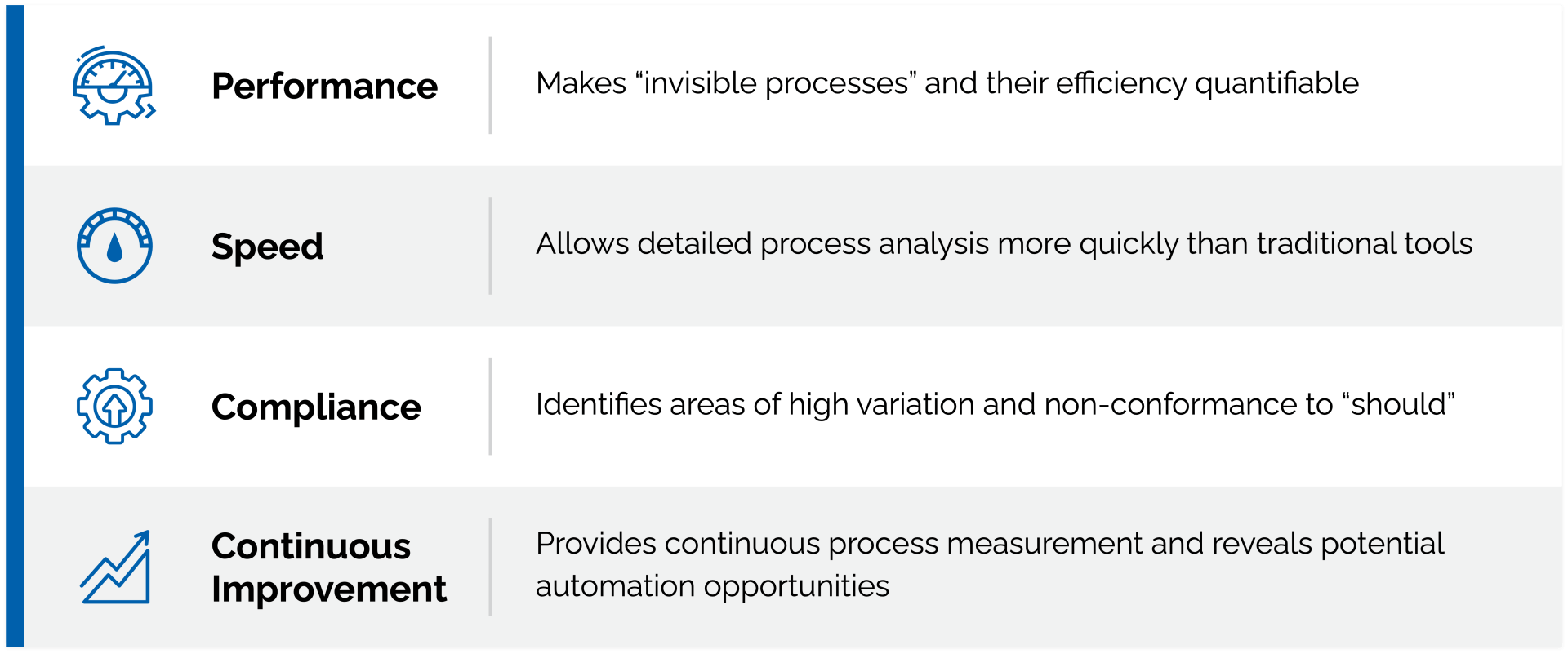 Process Mining Flow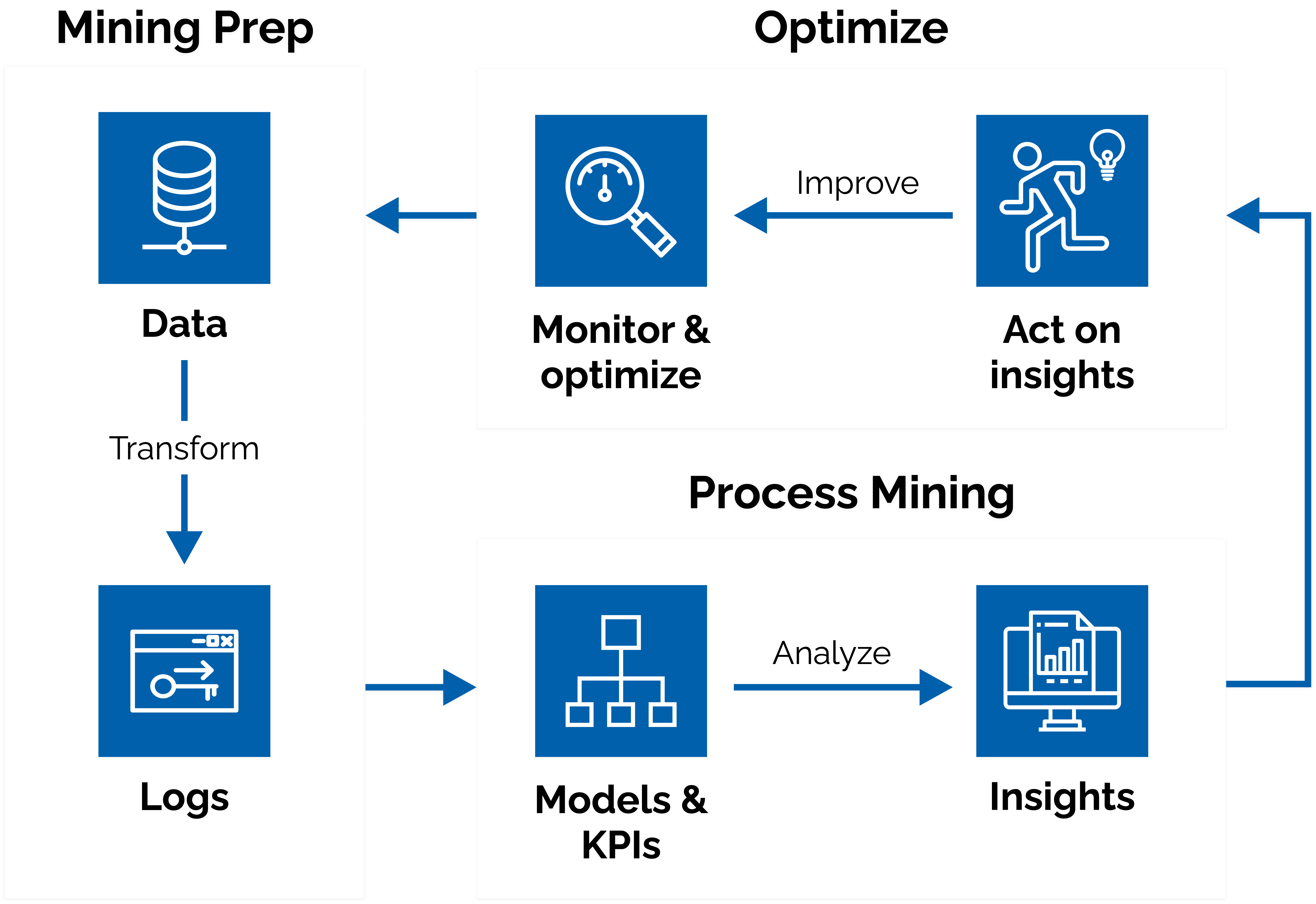 View our Process Mining video:
<! - - Code for the various videos in different languages -->
Kepner-Tregoe has 65 years of experience in process excellence and will assist you in developing an effective business process improvement strategy.