Single and Team Use of Kepner-Tregoe Process
Gold Award
Yanfeng Automotive Interiors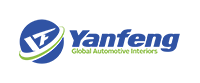 Eliminating Wasted Time & Money at Yanfeng Automotive Interiors
Yanfeng Automotive Interiors (YFAI) is the global leader in automotive interiors, with more than 25 facilities in North America. KT is one of the primary tools in the Continuous Improvement tool kit at YFAI, providing structured problem solving and decision making. While prevention is key, issues that arise are addressed quickly and permanently, avoiding the potential for money wasted in work-arounds.
During 2016, when a production issue arose, rather than jumping to the most likely cause, a team trained in KT Problem Solving and Decision Making resolved the issue within six hours and brought in expertise to confirm cause and adjust production accordingly. If the original "obvious" assumption of cause had been pursued, then managers estimate weeks of time wasted and the potential for continuous production issues.
Silver Award
Truck Hero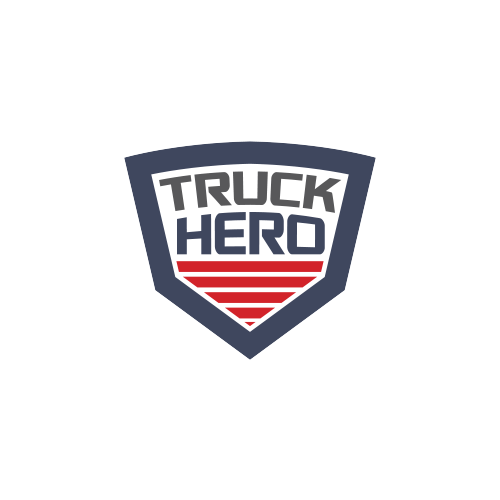 Rapid Analysis Moves Key Project Forward at Truck Hero, Inc.
The Truck Hero family of brands is a product innovator in the US light-duty truck aftermarket. To continue to lead in product innovation, KT tools were introduced to improve problem solving and reduce analysis time. Soon after completing training in the structured KT approach, a team tackled an issue with wrinkled fabric on a truck cover product under development.
The issue had been unresolved for a period of time and a solution was needed, so the new product could launch on schedule. Within a week, the team identified the cause and tested a solution, freeing the new product for production. The rapid analysis and resolution avoided costly potential delays and supported timely introduction of a profitable new product.
Bronze Award
FCA-COMAU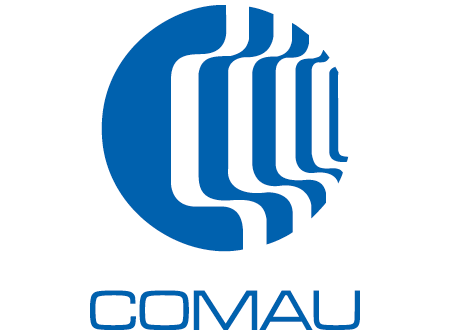 Sharing KT Tools Keeps FCA-COMAU On Schedule in Body Shop
Comau, a member of the FCA Group, specializes in producing advanced industrial automation solutions that integrate products, technologies and services. Body framing, a modular, flexible and expandable system, is one of the most important Comau developments in used in Body in White (processes when sheet metal parts are welded to chassis) to ensure the geometry of the car in the most critical assembly phase: the marriage of underbody with body sides.
When this new system was designed, during the validation process, a problem occurred in the prototype. Comau, with the effective support of an FCA team, worked using KT tools to analyze and resolve the issue. Within two weeks the cause was identified and a solution implemented, allowing validation and production to be on schedule. Significant customer issues and costs of delays were avoided. Understanding the value of KT tools Comau has begun training employees to use the KT skills that are part of FCA's Continuous Improvement tool kit.
Organization Deployment of Kepner-Tregoe Process
Gold Award
Fokker Aerostructures, part of GKN AEROSPACE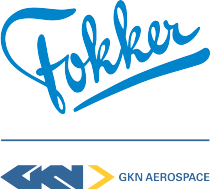 Stepping up the Problem-Solving Game at Fokker Aerostructures
Fokker Aerostructures, part of GKN AEROSPACE, is a specialist in integrated aircraft structures serving Airbus, Boeing, Gulfstream, Cessna, Dassault and other major companies in aerospace and defense. KT recognized Fokker for tremendous cost savings and quality improvements by winning two 2016 awards.
Since then, the organization has demonstrated the sustainability of its successful quality program and expanded the use of KT Process, further refocusing from reactive to preventive efforts and improving integration on a global scale. New programs were launched to yield savings and improvements as Fokker strives for zero defects by 2022.
Silver
ThermoFisher SCIENTIFIC

Global KT Program Drives Service Excellence at FEI
Thermo Fisher Scientific is the world leader in the production and distribution of electron microscopes used in materials science, natural resources, electronics, life sciences, semiconductors and other industries. Beginning in 2012 with a pilot program, Thermo Fisher began using KT processes to improve customer service and support in Europe. Time to close and other cost-saving and customer-
focused KPIs were early indicators of program success. Service improvements continued as training and integration of the KT processes for resolving issues and interacting with clients were rolled out globally over the following years. By 2016, internal trainers and coaches were in place worldwide to support colleagues and sustain the program going forward as a key driver of Service Excellence.
Bronze
Fiat Chrysler Automotive (FCA)
Shared, Structured Problem-Solving Approach at FCA
Fiat Chrysler Automotive (FCA) is a major US automotive manufacturer. Two years ago, FCA resolved to improve first time capability (FTC) for resolving engineering problems by giving engineers a shared, structured approach. The Reactive Master Blackbelt Group was reformed with two MBBs. FCA invested in developing and embedding KT skills in the FCA Greenbelt
Program and tied certification to bonuses. Today six MBBs teach classes and certify students in the USA, Mexico, China and Italy. Some early results in the organizational rollout of the structured KT problem solving approach have been to recoup costs of engineering changes, improve FTC and collaboration, and to streamline problem solving and escalations.
Bronze
Rotary Engineering Ltd
Driving Safety, Quality and Continuous Improvement at Rotary
Rotary Engineering Ltd. is one of the region's leading oil and gas infrastructure services companies with extensive international experience offering fully integrated engineering design, procurement, and construction (EPC) services to the oil and gas, petroleum, petrochemical and pharmaceutical industries.
Dedicated to safety, quality and continuous improvement, Rotary initiated a skill development and application program with KT to structure
a shared approach to problem solving and lay a foundation for process optimization. In less than a year, Rotary has achieved good results within a range of initiatives. A structured safety program for transport operators has improved in material loading which helps to increase productivity and greater safety compliance. More initiatives for continuous improvement are underway.  These initiatives will be converted into specific skills and to be learned and applied throughout the organization.
Contact Us
For inquiries, details, or a proposal!