Project Management
Available as:
In-house class
Public class
Virtual
In-Person
Essentials
Some project management training focuses on filling out templates and following checklists. At KT, we focus on producing results. The KT Project Management workshop equips project leaders with a robust, proven project management methodology combined with the KT Clear Thinking skills needed to deliver real, measurable project results. This workshop prepares project managers to take on any size project and confidently see it through to success.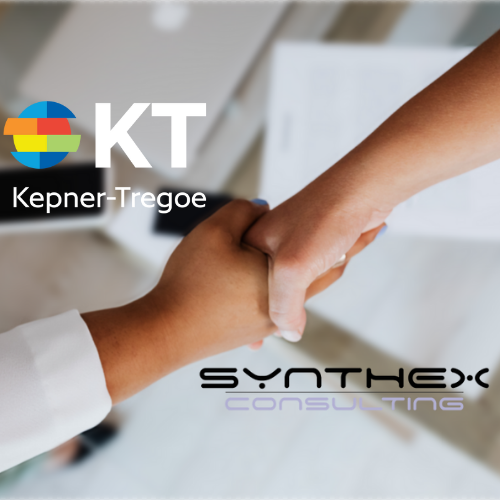 What You Get
Led by an expert instructor
Access to digital tools and resources
Skills to carry out the essential elements of project management
Certificate of completion
Certification Credits : 2.1 CEUs
Select Date
Jul 4 2023 - Jul 5 2023

Paris
Nov 7 2023 - Nov 8 2023

France
Jun 19 2023 - Jun 20 2023

USA

Nov 21 2023 - Nov 22 2023

USA
To see the total select country, date and number of participants
To see the total select language, date and number of participants
In this county services are provided by the official KT licensee.
* Before applicable taxes
Class seats guaranteed with payment. Seat reservations held for 72 hours.
Contact us to inquire for more details or have the workshop customized upon your corporate needs.
Audience

Designed for project managers or anyone in a leadership role on a project team.

Benefits

Learn KT's proven Project Management methodology for use on any type of project
Develop robust project management skills that are essential to achieve project goals on time and on budget
Go beyond basic theory and apply project management concepts and tools to actual, real-life projects for immediate results

Skills Developed

Carry out the essential elements of project management—defining, planning, implementing, and closing out a project—to achieve the desired project outcome
Lead and motivate a project team, and communicate effectively with all stakeholders
Identify and address issues quickly and confidently to keep projects on track
Anticipate and reduce project risk
Improve how future projects are delivered

Return on Investment

Lockheed Martin embedded KT Project Management into its services to NASA at the Johnson Space Center resulting in measurable improvements in cost savings, attrition and safety
When a pharmaceutical manufacturer turned to KT Project Management for product launches, the company went from not launching a new product for two years to launching five to ten products annually
"The most trouble-free merger of back office operations" was reported by the Wall Street Journal after KT Project Management was used to merge two large commercial banks
Event preparation at a luxury goods company was improved dramatically after the KT Project Management approach was used to plan and execute a centerpiece sales event yielding a 50% increase in sales
At Cement Australia, KT Project Management helped one plant shutdown come in $500K under budget and another end 33% earlier than planned

Quotes

"If we hadn't had the Kepner Tregoe Process, the project probably would have taken a couple years to get through."

— Melissa Lingo, Project Engineer, Colorado Springs Utilities

"KT project management has provided us with a framework for achieving the successful delivery of project objectives, improving project management as a core competency in Ceva, and has enabled strong progress in achieving expected benefits from our Asia Pacific strategy."

— Walter Kuijpers, Director, PMO Asia Pacific Strategy, Ceva Asia Pacific Holdings Company

Workshop Brochure

Introducing
Synthex Consulting

Kepner-Tregoe project management training is now delivered by our certified partner, Synthex Consulting

You can get in touch with Kepner-Tregoe & book your training through us, or alternatively, you can reach out to Synthex directly via the link above. Synthex provide project management training in English, French, German, Dutch, Spanish & Portuguese.
Contact Us
For inquiries, details, or a proposal!