Troubleshooting Simulation Team Championship
Available as:
In-house class
Virtual
In-Person
Essentials
Experience the power of learning through the KT Troubleshooting Simulation Team Championship, a comprehensive program that enhances systematic problem-solving competence and team-based collaboration. Engage in an entertaining learning experience that challenges participants and improves troubleshooting abilities by building on the knowledge and skills gained in each round.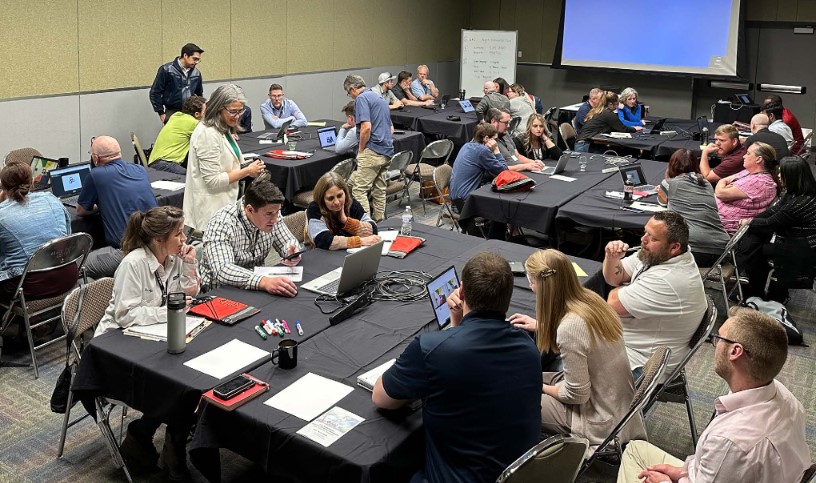 What is the Troubleshooting Simulation Team Championship?
An event where teams compete with each other to complete different types of problem solving challenge in a simulation environment.
Teams receive immediate feedback on their problem solving performance.
Tailor-made for your organization and teams.
Contact us to inquire for more details or have the workshop customized upon your corporate needs.
Audience

Any company with a large group of individuals that need to be trained on structured problem solving, even if they are geographically dispersed or work in different departments.

The Troubleshooting Simulation Team Championship is a great way to achieve 3 things simultaneously:

Provide the foundations of good systematic problem-solving process (root cause analysis)
Create an exciting, immersive, game-like learning experience to acquire valuable skills
Team-building when people are working from home or different locations.

Benefits

The KT Troubleshooting Simulation Team Championship stands out from other training programs because it leverages the power of gamification, learning by doing, and instant feedback.

Similar to airline pilots who learn to fly in simulators, participants of the KT Troubleshooting Simulation Team Championship practice applied technical problem-solving in a safe, simulated environment that mirrors real-world challenges.

With this competitive program participants will experience applied learning and then
demonstrate increased speed to resolution.

When solving operational problems, three things count: Time, cost and risk.
Following each module, the teams receive an immediate evaluation of their performance across these metrics.

Skills Developed

Develop systematic problem-solving competence and team-based collaboration in a competitive yet supportive environment
Advance through each round, with increasing complexity and difficulty, to develop and showcase troubleshooting skills
While under pressure, learn how to apply systematic problem-solving to solve complex problems
Quickly gather the right information to find the real root cause
Eliminate false possible causes before taking action
Receive ongoing detailed feedback, allowing for continuous improvement and immediate application of new skills

Return on Investment

Faster solutions
Fewer fix attempts
Less downtime
Better hand overs
Improved communication

Quotes

This championship prioritizes hands-on learning instead of using a conventional
classroom setting. This innovative simulation-based approach provides an exciting
alternative, where participants actively engage in entertaining, game-like scenarios
that not only captivate them but also accelerate their learning.


— Technical Services Director, Automotive OEM

It was a great approach to training, made it fun and easier to learn some new problem solving techniques. The improvement for my team and myself was visible throughout the sessions, and encouraged us to do better.


— Participant, Global Fortune 500 company

I really like the way it was performed because we had to learn with our mistakes, with more practical actions than listening.


— Participant, Automotive company

Brochure
Contact Us
For inquiries, details, or a proposal!