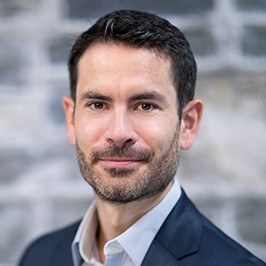 Business Solutions Senior Consultant
About
Matthieu is a Senior Consultant with 20 years of business experience in a wide range of industries.  He has numerous large-scale projects around the world and has a passion for helping clients on their journey of transformation. An experienced consultant, coach and facilitator, he is particularly skilled at group facilitation and enjoys encouraging people to delve deeper into structured thought processes to maximize their learning experience and improve their judgment skills.
Before joining KT, Matthieu began his career advising global accounts and large commercial customers on data storage strategy and gained experience in leading technical support for a telecom provider. Matthieu holds a Master's degree in International Business from the Paris Chamber of Commerce Business School. He lives in Central London and is fluent in both English and French.
Contact Us
For inquiries, details, or a proposal!