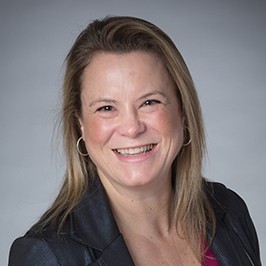 Head of Delivery - North America
About
As KT North America's Head of Delivery, Ingrid's primary focus is on solution design, facilitation, and capability development in the area of systems improvement using KT tools and established business improvement methodologies. She leads the team in the Americas who are responsible for transforming client challenges into opportunities to achieve results. Prior to joining Kepner-Tregoe, Ingrid Dueck was an internal World-Class Manufacturing consultant for Crown Cork & Seal. She brings over 25 years of global and Fortune 1000 experience. As a Consultant for Kepner-Tregoe, she built organizational capability by providing analytic tools for problem solving and prevention, stabilizing key business processes, and guiding management in establishing an empowering performance environment.
Some of her work within manufacturing operations includes managing the start-up of a green field site for a large television manufacturer in Mexico, providing operational assistance to accelerate the performance of a mine maintenance process, and building of critical thinking skills by addressing key manufacturing and operational issues for an immediate Return on Investment. Ingrid has worked with major clients such as Honda, Bayer, Corning, and NASA. She has also developed thousands of people's capabilities to use KT's Clear Thinking skills and helps integrate change through performance system engineering. Ingrid has spoken at several conferences, such as on Fundamentals of Systematic Innovation for the Vancouver Board of Trade and on Decision Making for Leaders for a large Power Generation company. She graduated in 1995 with a Joint Honors in Social Anthropology & Development Studies from the University of Wales, Swansea, UK. Ingrid speaks fluent Dutch and currently resides with her husband and two boys in Ottawa Valley, Canada.
Contact Us
For inquiries, details, or a proposal!