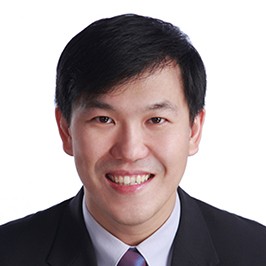 Business Solutions Senior Consultant
About
For over a decade, Alaric has coached and enhanced the problem solving and critical thinking capabilities of management teams and employees from a wide variety of industries.  Since joining Kepner-Tregoe in 2008, he has worked with several high-tech clients such as HP, Samsung, and Nokia.  Alaric has also worked on several technical service support improvement projects that have helped clients achieve significantly higher levels of customer satisfaction.
An engineer by training, Alaric graduated in 2001, and began his career in manufacturing & operations. With over 7 years of operational experience, Alaric worked in a leading American multinational corporation that built infra-red sensors and he was personally accountable for all production process control systems and continuous improvement initiatives for that line. He spearheaded the implementation of his plant's ISO QS9000 certification.
Contact Us
For inquiries, details, or a proposal!