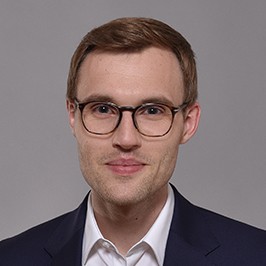 Business Solutions Consultant
About
Marven Röll delivers consulting services and improves problem-solving and decision-making capabilities within international clients. He is a psychologist with a passion for human thinking and holds a Master's degree in organizational psychology from the University of Maastricht. Marven has a strong analytical approach as well as great people skills. He makes use of his psychological expertise and his KT process skills to help clients with both technical and people issues when dealing with complex situations, solving business critical problems, and managing as well as preventing dangerous risks.
As a psychologist, Marven has profound knowledge and skills in communication and people management. He leverages on his extensive knowledge regarding how people learn effectively and utilizes a variety of benchmark learning techniques. He is fluent in German, English, and Dutch.
Contact Us
For inquiries, details, or a proposal!