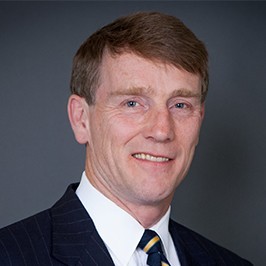 Business Solutions Consultant
About
John Ager, a master trainer, facilitator, and project manager, helps clients improve operational results and achieve strategic goals by leading teams and coaching individuals in resolving and implementing solutions for critical business issues. He specializes in improving organizational processes and subsequent change management and has extensive experience in project management, facilitating issue resolution and transferring critical thinking skills. He has worked with clients in both manufacturing and service industries, often in highly regulated sectors. John's ability to integrate essential organizational data is key to his success with major projects. His client work has resulted in optimized organizational structures, successful shifts in product mix and customer focus, as well as alignment of employee activities with organizational priorities.
He has also helped reduce scrap by implementing robust investigation processes and ensured successful capital project launches by defining and planning multi-functional, multi-location projects. He has managed human performance by training numerous facilitators and coaches. He has transferred and embedded within clients the ability to manage multiple projects, conduct meetings, solve complex problems and make appropriate decisions. John was awarded an MBA and the Henry A. Hopf Fellowship for academic excellence from NYU Stern School of Business. He has a Bachelor's degree in economics and political science from the University of North Carolina.
Contact Us
For inquiries, details, or a proposal!