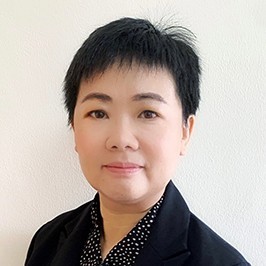 Business Solutions Senior Consultant
About
Jeng Yi has worked with Kepner-Tregoe for 16 years and has introduced her collaborative philosophy and critical thinking  capability  to  clients  throughout all of  Southeast Asia and Greater China. Her knowledge of process optimization, lean practices and business process mapping has been extremely beneficial to her clients
by increasing efficiency and asset performance. Her clients are primarily management teams and senior professionals from diverse  functions including human resources, service operations and manufacturing.
Prior to joining KT, Jeng Yi had over 8 years of experience working in the semiconductor manufacturing industry. She was the driving force behind a major Overall Equipment Effectiveness (OEE) improvement project including a strategic initiative on cost effectiveness for the front- and back-end production processes. Jeng Yi has a Bachelor's degree in Industrial Engineering.
Contact Us
For inquiries, details, or a proposal!