Chief Executive Officer, Director Since 2007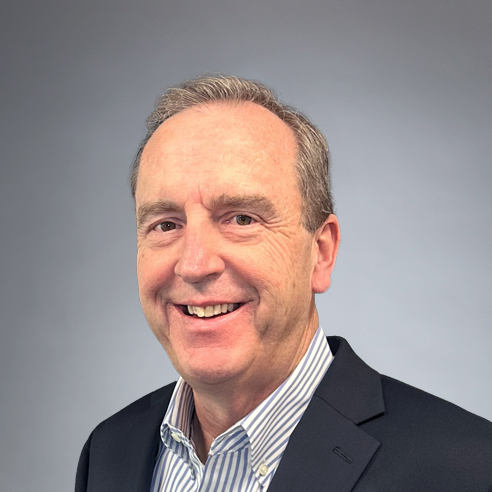 Key Facts
As CEO, Bill is responsible for the day-to-day leadership of the worldwide operations of Kepner-Tregoe (KT), offering direction and insight to the regional and corporate leadership teams located in North America, Europe, and Asia Pacific. He has a rich history in managing all aspects of a multi-national company and deep experience working with clients across a wide range of industries.
Bill's distinguished career at Kepner-Tregoe started in 1997. He rose to Chief Financial Officer in 2002, became a Director on the KT Board in 2007. In 2016, he moved into the role of Chief Operating Officer (COO) reporting directly to the Board of Directors. Bill's leadership as COO led to his promotion in 2018 as Kepner-Tregoe's Chief Executive Officer.
Passionate about providing value to KT's client base, Bill continually challenges his company and himself to innovate ways to serve clients more efficiently and effectively through value-added service offerings that meet the needs of today's challenging, complex and fast-paced business environment. He substantially improved client facing processes making it easier to do business with the company. These improvements also reduced costs and increased profitability, cash flows and shareholder value. Focusing on KT's global workforce he structured employee benefits to include an ownership model and incentivized compensation which also promoted the company as an attractive place to work. Bill is also passionate about education. He serves as Chairman of the Board of TregoED, a non-profit entity founded by KT founder, Benjamin Tregoe. TregoED delivers critical thinking skills to school district leaders, teachers, and students.
In 2016 Bill was recognized as winner of the annual CFO Success Award in Operations by CFO Studio as well as CFO of the Month by Wealth and Finance International and Acquisition International. He is often asked to serve as an executive leader and panelist on financial and global business issues including CFO Studio's Driving Employee Performance and Engagement Sharing Financial Intelligence and Insights, the Global Summit at Harvard Business Club sponsored by WithumSmith+Brown and Citibank. Bill also provides leadership in the How to Succeed in Going Global program sponsored by the Princeton Chamber of Commerce.
Prior to his work at Kepner-Tregoe, Bill was the corporate controller for Prince Sports Group, Inc. where he was responsible for all financial reporting, accounting, budgeting, forecasting, and inventory planning for Prince's worldwide operations including the Prince and Ektelon brands. He was with Ernst & Young for eleven years, serving clients in manufacturing, distribution, real estate, communications, sports & leisure and high-tech industries. At E&Y, he was a national seminar instructor and member of the firm's peer review committee.
Bill holds a B.A. in Accounting from Rowan University. He is a Certified Public Accountant and Chartered Global Management Accountant. Bill resides in Somerset, NJ with his wife Janis and has two adult children and 3 grandchildren.
Contact Us
For inquiries, details, or a proposal!