Single and Team Use of Kepner-Tregoe Process
Gold I
Mead Johnson Nutrition (China) Ltd.

Mead Johnson Nutrition produces and markets more than 70 products in over 60 countries across North America, Latin America, Europe and Asia-Pacific. To improve product delivery to customers and support a local Chinese market, an initiative was instituted to reduce the duration of the Full Label Claim (FLC) inspection from 15 to 10 days. The team had only 3 months to set up a plan to ensure that the quality and safety of the product remained intact, as well as to ensure a successful inspection process. Mead Johnson had previously engaged Kepner-Tregoe to support the implementation of KT's Rational Thinking Processes within their supply chain.
Immediately, resident KT Process Facilitator Sunny Han conducted a Potential Problem Analysis (PPA) facilitation with a team of Mead Johnson chemists. The fruits of that effort were that finished products/goods achieved the 10 day FLC on-time inspection (tracking at 95%) with no disruption to the supply chain. Better yet, percentage of products achieving on time release continued to track high for the remaining 8 months of 2011, ending with an average of 95%. There were also indirect benefits, which included a savings of US$12M in warehousing costs, as well as the identification and implementation of process improvements in seven critical areas.
Gold II
Tokyo Electron Europe Ltd.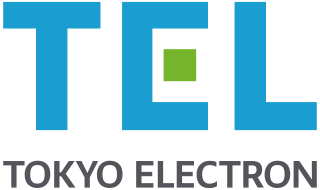 Tokyo Electron (TEL), Europe's parent company, was founded in Tokyo, Japan in 1963 and is a major global supplier of production equipment to the semiconductor manufacturing industry. In August of 2011, a Tokyo Electron Europe (TEE) customer reported a serious problem that contaminants had been found on the final devices contained on wafers. To quickly resolve the issue and avoid chasing time-consuming and resource-draining actions, TEE methodically applied Kepner-Tregoe (KT) Problem Analysis (PA). As a result of KT PA thinking, excellent questioning skills, great organization, effective visual display of data, combined with collaboration across business units, the problem was resolved quickly.
The outcome clearly avoided a major fracture in customer relations, as well as a loss of revenue. Through an approach considered uncommon in most industries, the team included the customer in developing the PA specification in a very structured, transparent manner. The work avoided a significant loss in customer revenue that would have been incurred by chasing false causes, as well as loss of potential follow-on multi-million dollar equipment sales to TEL. In addition to this customer relations were enhanced.
Silver
Johnson Controls (JCI)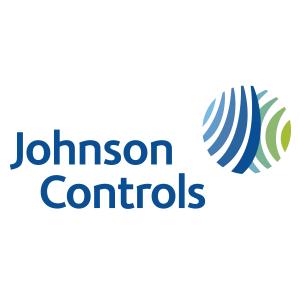 Johnson Controls Inc. is a global diversified technology and industrial leader in automotive seating, overhead systems, door and instrument panels and interior electronics. During a critical launch with a very important JCI client, 5% of the "seat track" being produced was rejected due to slow travel. As this is a high rate of failure, the JCI team immediately started a Kepner-Tregoe (KT) Problem Analysis (PA). After about one hour, cause was determined. Interestingly, the incident and PA occurred while their client was present.
After the problem was resolved, this client was interested in understanding how the issue was resolved so quickly. The team took time to walk him through the steps of a KT PA. At the conclusion of this exercise, he was notably reassured that the JCI team had the tools and the ability to address issues, should they occur in the future. When looking at the financial impact, Joel estimates that the KT PA avoided a possible loss of revenue of $50,000 annually.
Bronze
William Hill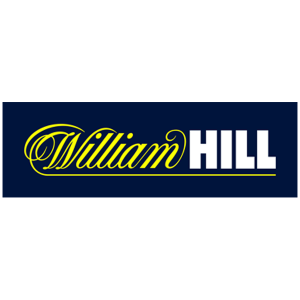 William Hill provides a high-quality gaming and betting service which is available in retail locations, by phone, online and mobile. This service took in £18bn in turnover in 2011. In September of 2011, a malfunction occurred, causing an issue where customers made debit card transactions at terminals in retail locations and received an error rather than the expected transaction authorized message. A workaround was initiated to manually address all problem transactions, however, this took some time to execute and was resource intensive.
The issue went through an initial problem investigation before a Kepner-Tregoe (KT) Problem Analysis (PA) facilitation started 10 days later. The true cause of the problem was identified 5 days after the KT PA facilitation started. Finding cause in such a short period of time immediately reduced any future manual transaction workload, made the terminals operational, and renewed customer confidence. Additionally, KT PA now has a heightened visibility as a very effective problem solving tool for the Problem Management team.
Organization Deployment of Kepner-Tregoe Process
Gold
Griffins Foods Limited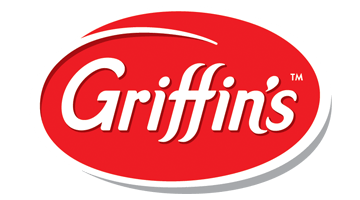 Griffins is one of New Zealand's largest branded food companies. The company operates two manufacturing facilities in Auckland with the biscuit factory located in Papakura and the savory snacks factory in Wiri. At the Papakura plant overall conversion costs on Line 3 were showing high waste, high downtime, planning deficiencies along with overall workflow issues. Due to the success of a past Kepner-Tregoe (KT) project on Line 4 within this plant, KT was engaged to implement a Step Change and critical thinking project on Line 3.
Similar improvement initiatives were employed as per the previous projects, including KT Project Management, PSDM, Lean tools, as well as an increased emphasis on transferring Kepner-Tregoe process capability across a number of Griffin employees who could subsequently facilitate ongoing and sustainable change.  As a result of this project, Griffins have improved overall performance of the line by 20%, as well as developing several future leaders who can lead additional step change and manufacturing excellence initiatives independent of KT. The final return on investment of the project equated to 7.3:1 within a calendar year.
Silver I
Griffins Foods Limited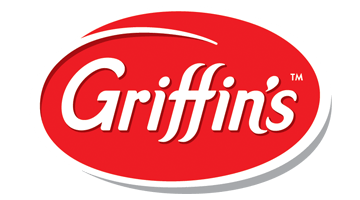 Griffins is one of New Zealand's largest branded food companies. The company operates two manufacturing facilities in Auckland with the biscuit factory located in Papakura and the savory snacks factory in Wiri. At the savory snacks factory in Wiri, the Bar Line, or, Line 1, was showing sub optimal operational efficiency which was mainly concentrated in the packaging area of the Line. Due to past success of Kepner-Tregoe Step Change projects at another site, the Griffins leadership team engaged KT to conduct and implement a step change project for bar line 1.
The same series of improvement initiatives previously employed were used, including operational analysis to focus on the critical few, Project Management, PSDM and Lean tools, as well as transferring a base level of Kepner-Tregoe process capability across a number of Griffin employees. The project the team achieved an operational efficiency (OE) improvement of 36% based on a six week moving average.
Silver II
BAE Systems

BAE Systems provides development and applications of electronics technology for the defense and aerospace industries. The quality control department of BAE Systems began discussions with Kepner-Tregoe (KT) about instituting an organization-wide effort to raise the proficiency level of problem solving.  It was decided to roll out a comprehensive program, including skill transfer, business process integration, human performance system design and coaching.  It would be across two sites and would include the departments of quality, program management and engineering.  Over the course of the year, cross functional teams used KT Rational Process to find the root cause on 68 rather diverse problems.
All were documented.  Some examples include: delivering new products ahead of schedule, increasing turnaround (by 20%) of the standard cycle, avoiding disruption on programs ($50,000 savings in labor costs), more efficient and effective shipping process, safer and more effective disposal of environmental waste, enhanced relations with suppliers and attracting clients and investment by inspiring confidence through a wide display of enhanced BAE Systems productivity.  Since the implementation began, BAE Systems is showing a savings of over $2.5M.  That success can be attributed to this program, and that figure takes into account only 13 of the largest projects.
Bronze I
UE E&C Ltd.
UE E&C Ltd., a subsidiary of United Engineers Limited, is an established integrated services provider of M&E engineering, construction and property development services. The company is the main contractor and M&E engineering contractor for the mixed development at one-north, comprising the Rochester Mall, Park Avenue Rochester (a 271 hotel-cum-serviced apartments), The Rochester (366-unit condominium). KT's engagement on the construction of this project was twofold. First, to drive improvements in the efficiency of both the Construction and the Mechanical & Electrical (M&E) works
Second, using the model developed for this project, cultivate UEL team capability to apply this improvement model to future projects. Using the improvement initiatives of SA, DA, PPA and PM, 12 system components were devised to improve specific functional processes. Significant improvements included, reduced construction delay by 57 days, shortened Concrete Body Plan (CBP) processing time by 72%, achieved 100% compliance during 1st CONQUAS inspection of M&E works. The estimated savings for the project totaled SGD 993,200.
Bronze II
Forbo Movement Systems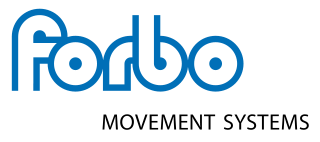 Forbo Movement Systems is an international producer of lightweight conveyor belts for many industries and applications, including food, textile, tobacco, logistics and industrial production. Kepner-Tregoe (KT) was brought in to provide a process and a platform to turbo-charge an initiative designed to transform Forbo Movement Systems from a set of local businesses into an operation with truly global processes and functions. For 40 projects of this strategic initiative, Forbo adopted KT's Four Phase Project Management model and implemented "KT Portfolio Manager", which is KT's on-line project management platform. There were early benefits as duplications and conflicting priorities were identified in the project portfolio.
This allowed expedient action to steer and align the initiative, avoid missed opportunities, and alleviate any unnecessary burden on precious resources. Changes to the performance system of Project Managers & Sponsors were also made to give clarity over roles, as well as to encourage use of the new process. KT's online project management platform provided a highly visible reporting structure that identified gaps in individual projects, as well as giving real time information on the progress of the overall initiative against the plan. As a result, there was a significant improvement in the on-time & on-budget delivery of projects, which is helping Forbo Movement Systems to deliver on its strategy of creating best-in-class solutions for their customers.
Contact Us
For inquiries, details, or a proposal!